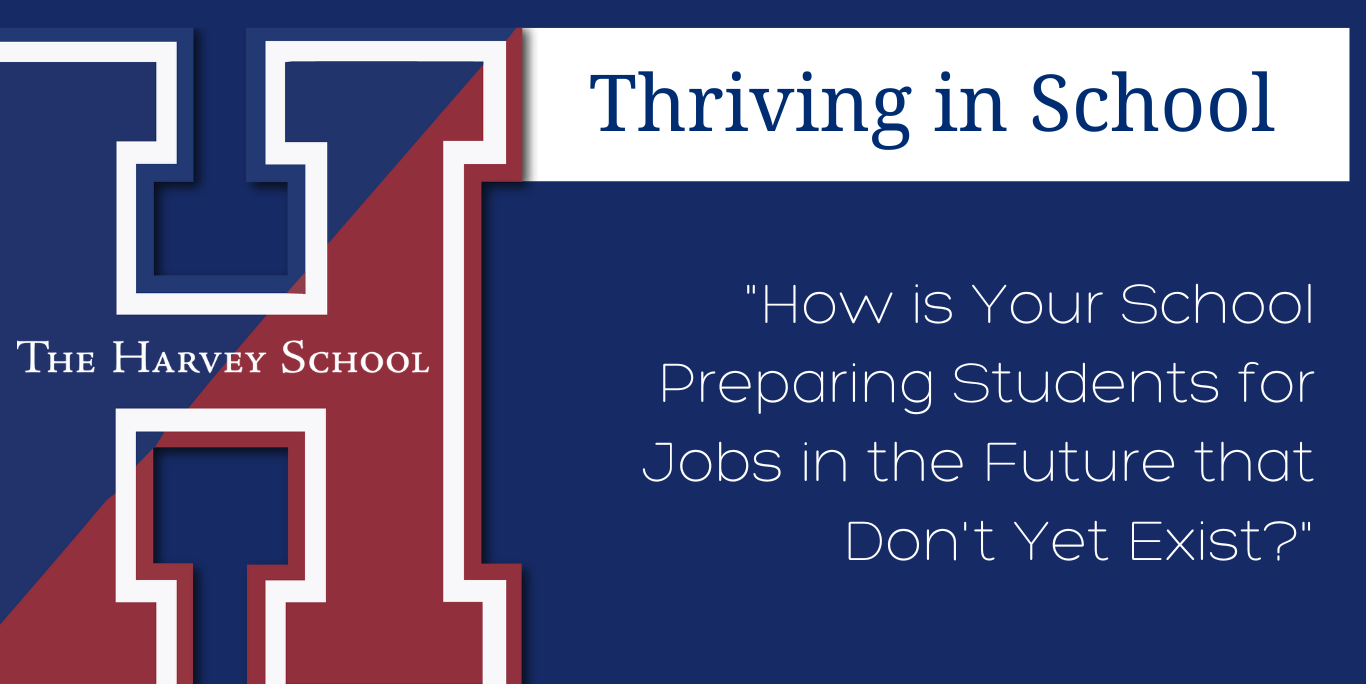 A new parent at an independent school once asked a long-time school leader, "How is your school preparing students for jobs in the future that don't yet exist?" For an educator who had grown accustomed to impressing parents with discussions of a challenging curriculum, college acceptance lists, and extracurricular opportunities, I found this to be a truly thought-provoking question. Clearly, this parent was not content to hear a rehearsed response. And so the educator explained to the parent that the school's program and curriculum merely served as the vessel through which students could become creative, independent thinkers who would be prepared to jump into any job or become entrepreneurs by applying skills rather than merely recalling content and facts.
Beyond having skills such as critical thinking, communication, and collaboration, students need to have grit, resilience, and perseverance. Truth be told, not every school is capable of covering all of those areas, but Harvey's program does provide a foundation to develop these skills and attributes. How is this done? We immerse students in a program that balances a core curriculum with enrichment opportunities. In addition to requiring the core courses of math, English, history, and science, Harvey offers students opportunities to pursue these subject areas in more depth. For example, passionate math or science students may become involved in robotics, where they will take their passion and collaborate with classmates and students from other schools at competitions. The English enthusiasts may participate in our publications elective and lead other students in publishing a newspaper or the literary magazine or producing a podcast. A student may even become an editor, managing other students and holding them accountable for deadlines. History buffs can take their interest into our current events elective to discuss happenings from around the world or even compete in the regional history bee, as we have had many students do so in prior years.
On our campus, the core curriculum is often just the beginning for students, and it is often in those other moments that the skills that will apply in the "real world" are most actively developed. Students at Harvey are frequently expected to step out of their comfort zones, whether it is through public speaking, providing campus tours, or running in a cross country meet. These moments, which may initially cause uncertainty, require perseverance and self-confidence. Future challenges are then met with greater confidence.
We take pride in seeing our students grow into more confident, more engaged learners who develop the skills that will serve them very well in their future - for careers in today's world or for those not yet even imagined but no doubt awaiting them in the future.