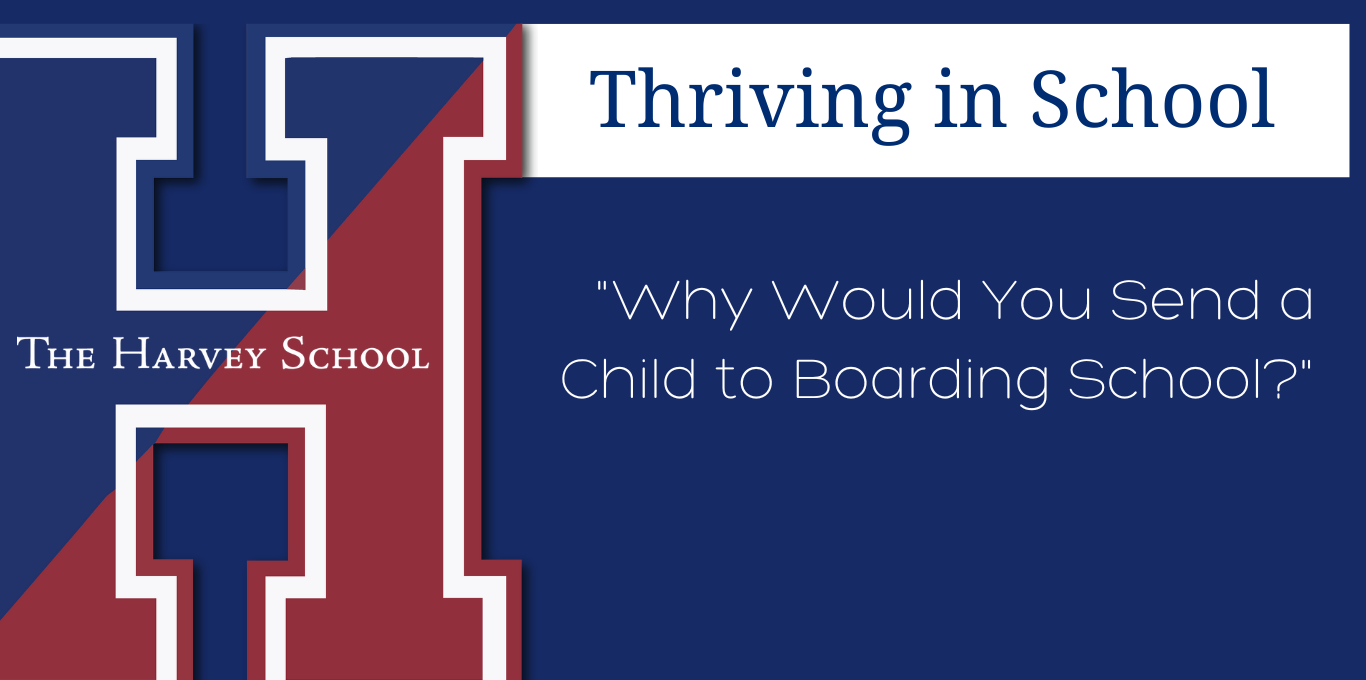 What kind of experience do you want to offer your child? If you are looking for a world-class education in a diverse setting while encouraging them to become more independent, then boarding school might be the right fit.
Boarding school is a holistic approach to education by granting your child the space to develop new interests, make friends, grow their education, and give them the life skills they will need to be successful.
Let's take a look at the reasons why a parent would send a child to boarding school.
What Boarding School?
A boarding school is a school where children live full-time on premise while being given formal instruction.
Students only visit their families on the weekends and during vacations. As a result, students at boarding schools coexist with students from different backgrounds and cultures, which is a big attraction for parents who want to send a child to boarding school.
In boarding schools, students can find a range of academic choices, from STEM to writing and the arts. In addition, because of enrolling in innovative programs, including sports, music, and other activities, students get accepted by universities at a higher rate than other schools.
If sending your child full-time is not the right fit for your family, there is also a "5-day" option which is a step in between. In the five-day option, students attend school and board during the week, then are able to come home on the weekends. The benefit of this option is that they still have full access to extracurricular activities, faculty, facilities, proctored evening study hall, and they still get a real feel for what it's like to live away from home. From a parent's perspective, they are given freedom from transporting their child to and from school and activities during the week and then get to spend time with their child on the weekend. Both parents and students will see growth in independence, maturity, and achievement.
Reasons To Send a Child To Boarding School
Boarding school supporters believe that the lasting benefits of a boarding school give a child the experiences they need to succeed out in the world.
So whether it's life or academic skills inside or outside the classroom, boarding schools are beneficial for delivering students the proper education to ensure they get accepted to college afterward.
Here are some of the benefits of sending your child to a boarding school.
More Interaction with Teachers
Students develop stronger bonds with their teachers because they have more interaction with them in a boarding school setting. Boarding schools include class sizes that range from five to 15 students. This student-to-teacher ratio allows teachers to give their students more attention and mentoring services.
In these settings, the faculty often treat the students more like adults. They have higher expectations and are able to offer a more personalized education experience.
Develop Skills for College
According to Forbes, a study found that past boarding school students felt better prepared for the non-academic aspects included in college life.
In addition, 78% of students that graduated from boarding school have the independence, social skills, and time management necessary to succeed in college.
The Association of Boarding Schools conducted a study that showed promising results for students who lodge at school during the academic semester.
The study concluded that students earn an advanced degree from a university and achieve faster career advancement after going to a boarding school.
Facilities and Programs
Boarding schools are known for having a higher tuition cost compared to day schools. However, this allows them to have state-of-the-art facilities and exceptional extracurricular programs for students.
These facility options usually include performing arts, visual arts, outdoor and indoor playing fields, ice rinks, swimming pools, and fitness rooms.
With these countless options offered by boarding schools, students can participate in activities they find enjoyable. Also, students who want to take sports to the next level can train at boarding schools while accessing a world-class education.
Many boarding school graduates receive scholarships to play their sport in college. In addition, these students are given more opportunities to practice after class and on the weekends since they live on campus.
Children Learn Basic Life Skills
Students learn the importance of work/life balance while at boarding school. A by-product of this is that they develop stronger time management skills when balancing academic, social, and extracurricular lifestyles.
With the help of staff and other peers, students gain the confidence to ask questions and think outside the box to solve their problems.
Students learn other basic life skills, such as doing laundry. The transition of being away from home in order to learn is already a part of their routine and therefore they thrive in that first year of college. The groundwork has already been laid.
More Academic Work
Public schools follow a curriculum and teach the information relevant to state-required exams.
Boarding schools give educators and students the permission to crack open the curriculum. There are no limits or restrictions on how material is delivered and therefore the educators can speak to many varied learning styles. Although outcomes are always important, the emphasis is put back onto the journey. Students are given the opportunity to explore and excel by working in detail and thinking outside the box. Teaching to a test is unheard of in boarding schools.
It's no surprise that boarding school students are known to be better prepared for college than students who attend day school. It's because students cope with their academic work independently and play an active role in their education.
Being Smart Is Cool
"Iron sharpens iron." Students in boarding schools care about their education, and they want to be successful in the future. So, if your child is willing to work hard for their education, a boarding school can enable your child to put it first.
What Is the Right Age To Start Boarding School?
Technically, there's no right age for sending a child to boarding school. However, academics and specialists suggest that children over the age of nine are more likely to succeed in boarding schools.
The range of eight to 13 years old is the best age to start boarding school. Many boarding schools around the country offer academics for middle and high school.
The most common boarding schools are 9th-12th grade, and students take off directly to college afterward. Boarding schools are useful to prepare students for college life as well.
Why Do Parents Send Their Kids to Boarding School?
Boarding schools are more than learning institutions. They are steeped in traditions and have a long standing achievement of providing us with some of our best minds.They're pieces of history that have had their doors open for years. Boarding schools worldwide have proven to provide an excellent education to students who wish to be accepted into top-tier universities.
It takes a village to raise a child and a boarding school offers opportunities, experiences, and mentors to give your child the best possible tools to succeed in life.
Wrapping Up
So, why would you send a child to boarding school? If you're still debating it's crucial to understand that boarding schools offer the best academic, athletic, and social opportunities for schooling. The scholastic achievements are equal to the social and emotional growth. Boarding schools are educating the whole child, they are creating leaders, thinkers, and achievers. Talk to admissions offices and explore campuses to get a feel for the best fit for your child.